Carte de visite photographs from an album including the Austrian Royal family and relatives together with various members of the Austrian Imperial court.
c 1862 - 1865.
---
---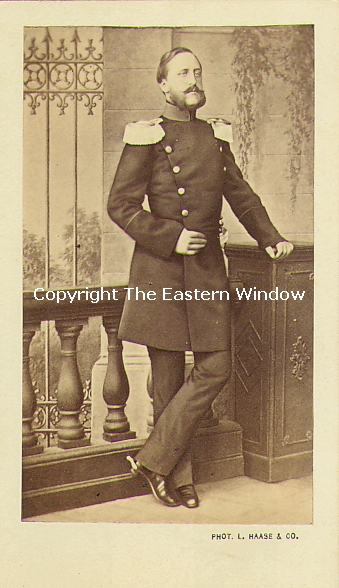 Frederick VIII, Herzog von Schleswig-Holstein (1829-1880)(Friedrich von Schleswig-Holstein-Sonderburg-Augustenburg)


Son of Christian, Duke of Augustenburg and Louise Sophie, Countess Danneskiold-Samsoe.
In 1856 he married Princess Adelheid of Hohenlohe-Langenburg.
Cdv by L. Haase & Comp., a.o. Berlin.

The image below is enlarged compared to the original cdv photograph.
"Herzog Friedrich v Schlesswig Holstein"