Carte de visite photographs from an album including the Austrian Royal family and relatives together with various members of the Austrian Imperial court.
c 1862 - 1865.
---
---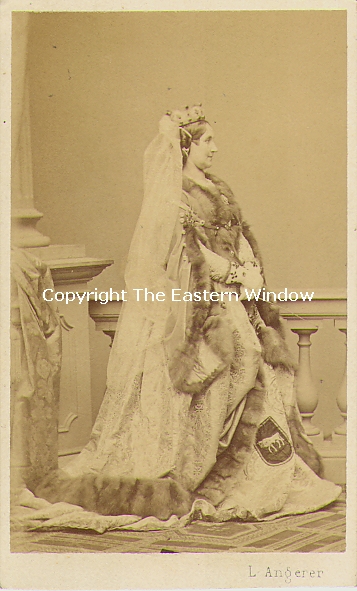 Probably Gräfin Wilhelmine von Colloredo-Mannsfeld (1826-1898)
(Wilhelmine von Colloredo-Mannsfeld)


Daughter of Franz, Fuerst von Colloredo-Mannsfeld and Countess Christiane von Clam und Gallas.
In 1845 she married Prince Vinzenz von Auersperg.
Cdv by Ludwig Angerer, Wien.

The image below is enlarged compared to the original cdv photograph.
"Furstin Auersperg - Carousel 1862"