Photo 45
Prob. Captain Thomas Leslie, later Slingsby (1826-1903).

In 1854 Lieutenant Thomas Leslie served in the Eastern Campaign of 1854 and was severely wounded at the battle of the Alma, while serving as orderly officer to Lord Raglan.
In 1855 he became Captain in the Royal Horse Guards (The new army list etc. 1858).
Son of Colonel Charles Powell Leslie and Christiana Fosbery. He married in 1860 Emily Louisa Catherine Slingsby (Burke's Peerage).


"Captain Leslie - R.H.G."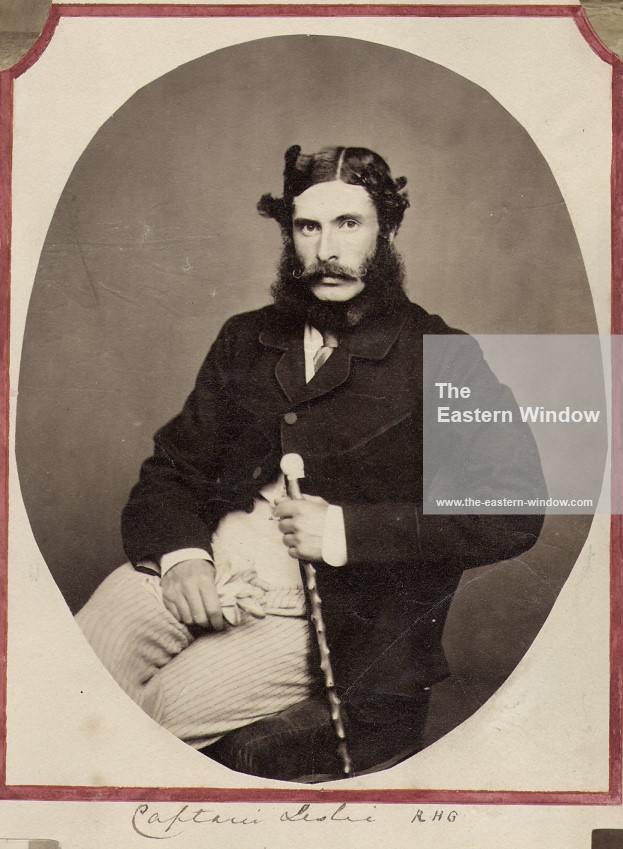 ---